Connecting to more than just a career.
At H&R Block, caring for one another isn't just what we do. Through our connected culture, it's who we are, and how we are able to come together to create a sense of belonging, purpose, and community. Apply today and see how it can leave a lasting impact on you.
Being here has its benefits.
We offer a selection of H&R Block associate benefits for both full-time and seasonal associates.*
Paid parental and caregiver leave for all stages of life

Family planning benefits and programs

Well-being programs including mental health support and coaching

401(k) Retirement Savings Plan and Employee Stock Purchase Plan

Competitive time off and vacation plans
*Eligibility requirements and benefits details are available at blockbenefits.com.
Proud of who we are.
A Great Place to Work®
Great Place to Work® - 2021, 2022, 2023
Growing and lifelong learning starts here.
Our onboarding experience helps you learn our industry, business, and strategy — and your development doesn't stop there. We'll help you advance with the knowledge and skills to excel with us at any stage in your career.
Career pathing, coaching, and internal mobility

Associate development programs

Intern and apprenticeship programs

Personal and professional coaching

Tax training and certifications
Belonging@Block
It's important for every voice to be heard and every individual to feel safe, included, and inspired. Our Belonging Groups are made up of department members across the organization, to help connect our associates with others who share a common interest or purpose.
COLORS
 Stands for a culture of understanding for LGBTQ+ people and allies.

Elevate at H&R Block
Created as a resource to elevate, improve, and champion the professional development of Black associates and advance cultural awareness.

Neurodiversity at Block
Provides a community within H&R Block where associates can share, learn, and grow as people touched by neurodiversity in their lives.

Veterans Belonging Group
Provides a common voice for H&R Block military veterans, ensuring support for their concerns, issues and inclusion.

Women's Network
We're proud to promote, support, and inspire women leaders in their pursuit of professional success and personal fulfillment.

Young Professionals
We strive to foster professional and personal growth for young professionals, helping them become change agents and thought leaders.
We've got each other's backs.
We're here for our associates and their families through emotional and financial support, helping create better communities and better futures.
Associate Relief Fund
When life happens, our associates can apply for financial relief in times of financial and personal hardships.
Children of Associate Premier Scholarships
We provide college scholarships to eligible children of H&R Block associates and franchisees.
The foundation offers matching gifts and other programs to encourage and recognize associate volunteerism.
Making every block better.
Improving the communities around us is at the heart of what we do. We've set a goal of 1 million volunteer hours, and allow paid time off for associates to create connections in their neighborhood and make every block better on their own.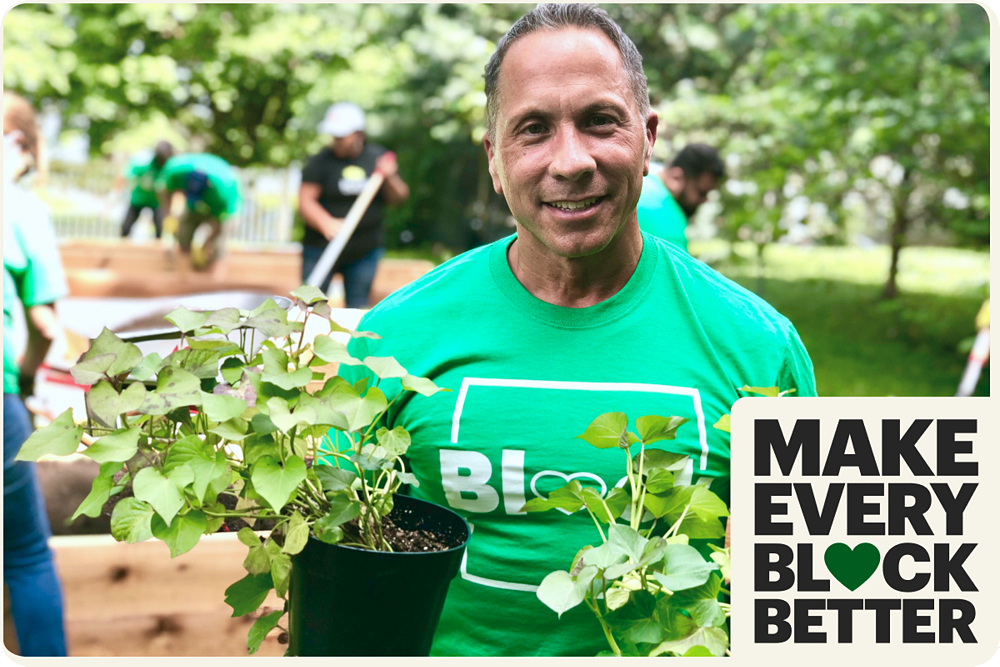 Associates love to talk about H&R Block.
Braden L.

Regional Director

"In 18 years with H&R Block, I've had the opportunity to move from a front-line tax professional to regional director supporting 2,500 regular and seasonal associates."

Madelaine W.

Senior Marketing Manager

"I am always invited to bring new ideas to the table, challenged to solve large-scale problems, and I'm constantly learning new things from my colleagues."

Jane L.

Manager, Information Governance

"I appreciate the many opportunities I have been provided and am encouraged to take on new roles within the company."

Renee G.

Director, Customer Journeys

"I research and innovate to solve customers' problems with products and services that are perceived as mundane as taxes."

Spencer B.

Pricing Manager

"I appreciate the curiosity demonstrated by my coworkers. They investigate problems and come up with innovative solutions."
How we work. Together.
We're a collaborative collection of thinkers and doers, with behaviors that rely on each other to ultimately produce our best work.
We say what we mean — timely, respectfully and directly to those it impacts.
We know life is full of challenges, so we embrace change by remaining open and adaptable.
We actively seek input from others and know that diversity is crucial to our success.
We demonstrate the confidence and courage to act decisively and take calculated risks.
We're students of business and human behavior, relentlessly striving to understand the world around us.
We bring broad strategic thinking to every challenge — defining the problem, asking questions, and taking action.
We always start with the customer and work backwards, going the extra mile to understand how to wow them.
Stay in the know.
Join our Talent Community for H&R Block news, events and job updates.