Take control with your Emerald Card® login.
Sign in to your H&R Block Emerald Prepaid Mastercard® account to check your balance, sign up for alerts, view transactions, and more.
All your accounts in one place.
Use MyBlock to manage your Emerald Card, Emerald Advance℠, and Emerald Savings℠ accounts. Sign in, or download it from the App Store or Google Play store.
Manage your account.
View transactions and monthly statements for your Emerald Card and Emerald Advance.
Use your funds.
Make a payment or request to draw funds from your Emerald Advance account.
Stay in the know.
Sign up for text and email alerts to get status updates for your accounts.
Save money securely.
Put away for emergencies or a vacation with an Emerald Savings account and your Emerald Card.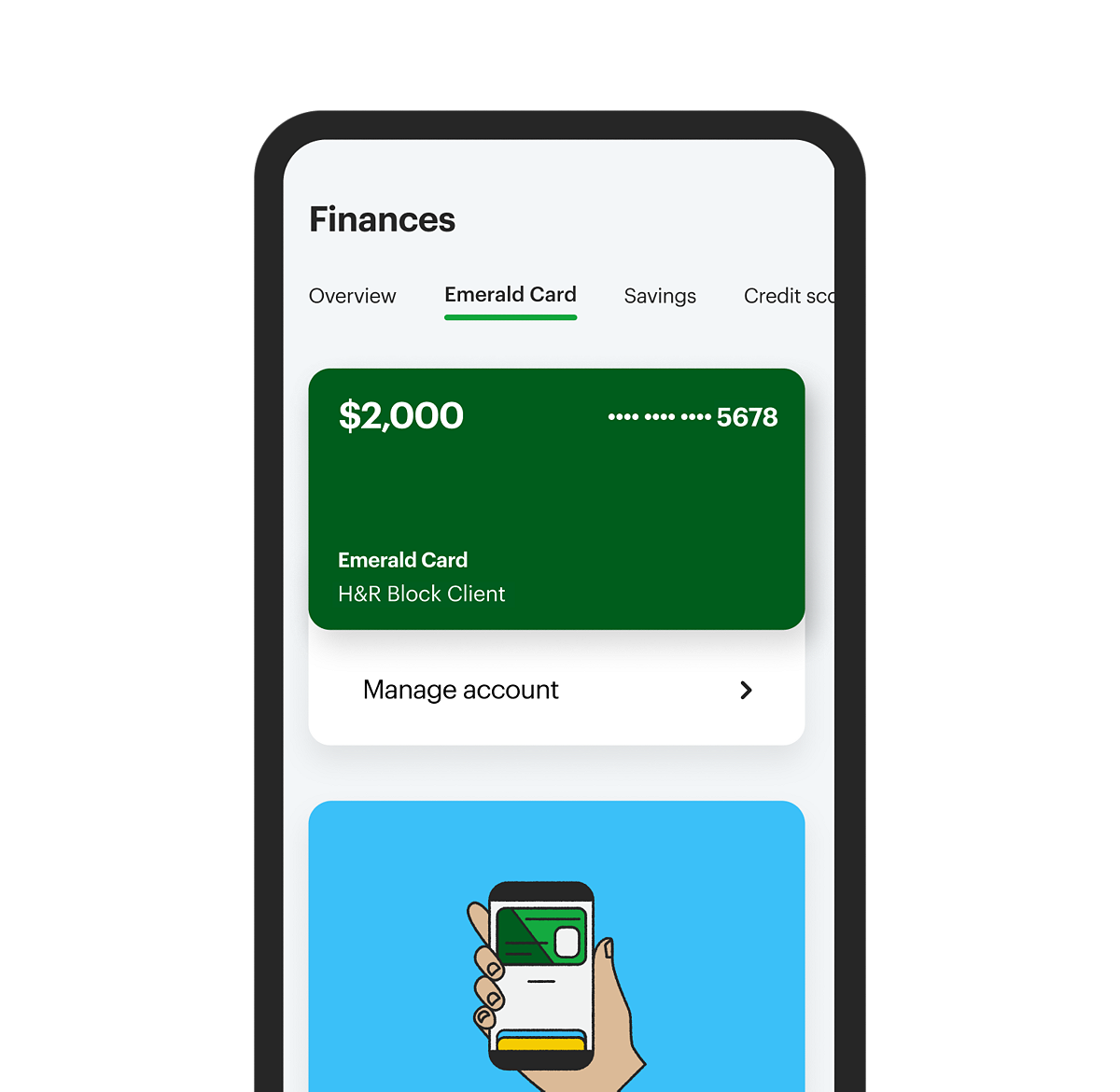 Manage finances with MyBlock.
The newly designed MyBlock app is your H&R Block account home. Stay up to date on your Emerald Card. Check your balance, set up card loads, and more. It's easy.