Received an IRS letter? We can solve it.
From simple issues to tax audit help, our tax resolution services work for you. An experienced tax pro can meet with you in person or virtually to help relieve any stress from the IRS.
Comprehensive assistance.
Whether it's an audit, penalty, collection, or other tax issue, our three-step process ensures you'll get the help you need.
Analysis
Your tax pro will analyze your tax problem for free and provide upfront pricing before getting started.
Implementation
We'll create a plan and work with you on what's required to resolve the issue.
Follow up
You can expect a follow-up to explain your results and the steps needed to remain compliant.
Common tax problems and how to resolve them.
Browse articles from our Tax Information Center to learn about various IRS issues and how we can handle them for you.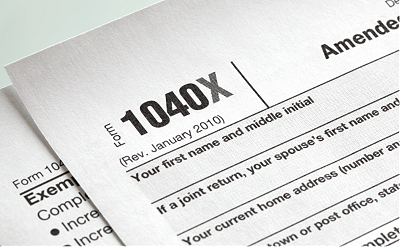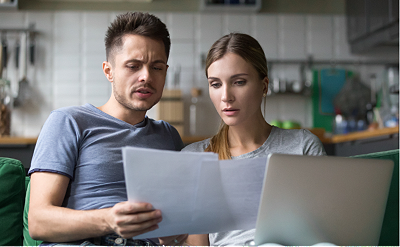 Uncertainty about your tax issue
It may be hard to understand the full extent of the issue in your IRS notice, or even know where to start.

Determine your tax issue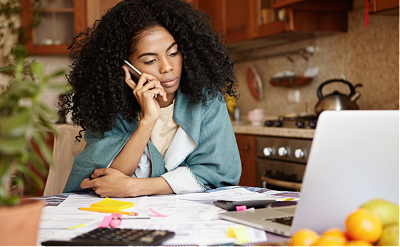 IRS return and account problems
Filing back tax returns
Failing to file back tax returns can be a serious issue with the IRS.
Unpaid balance
If you filed your taxes but haven't paid what you owe, or you still owe from a past return, the IRS could come calling.
IRS penalties
You may receive a penalty from the IRS because of late filing, late payment or another issue.
IRS CP2000 Notices (Underreporter Inquiry)
This notice proposes taxes and penalties for missed income on your return.
Tax identity theft
If you're a tax identity victim, someone has used your personal information on a tax return.
Businesses tax issues
Get more info about Tax Audit & Notice Services for businesses.
How to handle an IRS audit
Although IRS audits are rare, responding to them timely is critical.
Working with the IRS
Learn how to get the info you need or authorize our experts to work with the IRS for you.
We're here for you when you need us.
Experience
From simple notices to complex audits, our tax pros have expertise on a range of federal and state tax issues.
Upfront pricing
After a free diagnostic analysis from your tax pro, we'll provide an upfront price. No hidden fees.
Availability
We're here to assist year-round to help you stay on track and avoid future tax problems.