Refund Advance is no longer available.
The Refund Advance loan  was available at participating H&R Block offices Jan. 4 - Feb. 28, 2021. If you still haven't done your taxes, file with Block and get your max refund, guaranteed.
Why people love Refund Advance.
No credit score impact
Rest easy! Your credit score won't change because you apply. We make it simple.



No loan fees and 0% interest
Enjoy zero finance charge and loan fees with a Refund Advance loan. That's 0% APR.



High approval rates
Don't stress – we've got high approval rates. And, you can get approved within minutes.
Taxes and funds in one spot
Get your taxes filed and your tax Refund Advance loan in your pocket — all with H&R Block.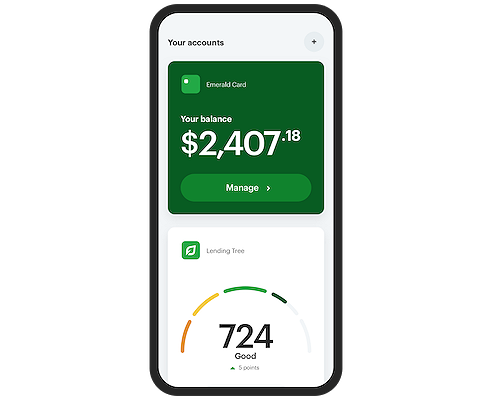 Max Refund Guarantee
You'll get your maximum refund with H&R Block. Find a bigger refund somewhere else? Your tax prep is free. 
Experienced tax pros
Our 60,000 tax pros have an average of 10 years' experience. We're here for you when you need us.
Many ways to file
Get your taxes done by a tax pro in an office, via video chat or by phone. Or do your own with expert, on-demand help.
Upfront, transparent pricing
Surprises aren't always good. With us, you'll know the price before you start. You can count on it.
The Refund Advance is a no-interest loan that is repaid with your tax refund. It's available from Jan. 4, 2021 to Feb. 28, 2021, to H&R Block clients by MetaBank®, N.A. Member FDIC, and available in five loan amounts ($250, $500, $750, $1,250, $3,500). The Refund Advance is a loan; it is not your tax refund.
The Refund Advance is available through participating H&R Block offices beginning Jan. 4, 2021 through Feb. 28, 2021.
This process provides you with an opportunity to see if you prequalify to apply for the Refund Advance loan. This means MetaBank, the lender for Refund Advance, will evaluate whether you are eligible to apply for the Refund Advance loan based in part on your tax situation from last year and certain eligibility criteria determined by the bank.

This offer is not guaranteed, so if your tax situation or other relevant inputs change, your prequalification to apply could change. By going through the prequalification process, you are not applying for the Refund Advance loan; you must still pass the eligibility criteria and submit an application at the time you file your tax return.
The Refund Advance is a 0% APR loan. There are no finance charges and no loan fees charged for the Refund Advance.
You first must meet certain eligibility requirements such as e-filing a tax return through a participating H&R Block office, expecting a sufficient refund by the IRS and providing appropriate identification.

You then submit an application to MetaBank, the lender. The bank will evaluate your application based on standard underwriting criteria and will make the decision to approve or deny your application.
No. The bank may review your credit report as part of your application, but the review will not impact your credit score.
If your application is approved, in most cases the funds will be available the same day you apply for the Refund Advance.
No, the sole disbursement option for the Refund Advance loan proceeds is the Emerald Card. The Emerald Card allows a one-time transfer of funds by check or automated clearing house (ACH) from your Card Account for no fee.

Learn more about Emerald Card® >
You will choose a method of repayment at the time of tax preparation. They include the following:

Refund Transfer  – If you purchase a Refund Transfer, the loan will be repaid from a Repayment Account, along with tax preparation fees and other amounts you authorize. The remaining funds will be delivered via the disbursement method chosen during tax preparation – Emerald Card, direct deposit or check. (It is not required to purchase a Refund Transfer to apply for or receive the Refund Advance; it is entirely optional.)

Repayment Account– If you do not select a Refund Transfer, you direct the loan to be repaid from your Refund Account and the remaining amount will be loaded to your Emerald Card. There is no cost for the Repayment Account.
Refund, paycheck, spend. One card is all you need. 
Use your refund to pay for your tax prep.