You know us as a tax company, but really we're a community company. Our commitment is to build connections among neighbors and support small business owners from coast to coast — the basis of our Make Every Block Better platform. Because bringing communities together is what sets us apart.
Making strides on every block.
With more than 9,000 offices nationwide and nearly 12 million hours of client conversations, we're able to find unique ways to give back and connect people to possibility.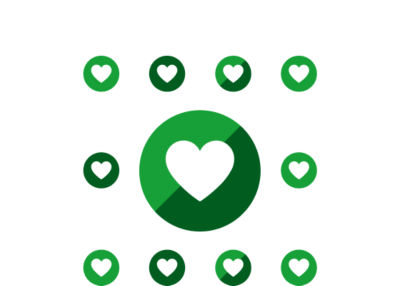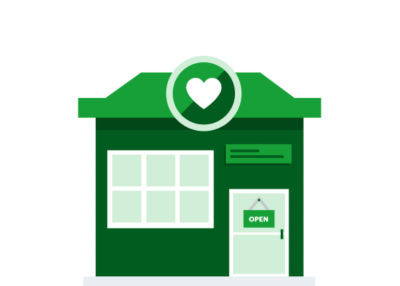 A closer look at how far
we've come.
See how we're helping make every block better in every state.
Our progress speaks volumes.
Chris Good

District General Manager

H&R Block

"Today, we volunteered with Habitat KC. Reading the stories of future homeowners and being able to make a positive impact, even if just for a day, was so rewarding and fulfilling. It really aligns with our Purpose of supporting our communities."

Cynthia Turner

Executive Assistant

H&R Block

"Volunteering helps strengthen the community and is a wonderful opportunity to focus our attention and energy on doing good for others."

Michelle Florence

District Supervisor

H&R Block

"Team Alaska painted a gazebo, planted flowers, and added fresh mulch at an Anchorage park. By uniting Block volunteers for the greater good, it helps create a stronger bond with the team and the community."

Mark Hensley

District General Manager

H&R Block

"Our team really enjoyed working side by side with neighbors to finish planting the pollinator garden. It turned out beautiful and was a team effort. I appreciate the hard work it took of so many people to make it happen."
How connections come together.
Visit our newsroom to find out more about the ways we're making an impact in communities coast to coast.
Partnering together.
We've teamed up with like-minded organizations across the country and in our own backyard in Kansas City to go the extra mile to support our communities nationwide.
Improving neighbors' quality of life by increasing access to quality housing and better neighborhood spaces through local grants and associate volunteerism — via Habitat's network of affiliates nationwide.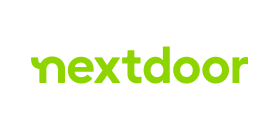 Teaming up to ask neighbors to nominate inspiring improvement projects for their community. Together, over the last three years, we've received more than 4,000 submissions from all 50 states. Selected projects enhance shared spaces and form longer-lasting neighborhood connections.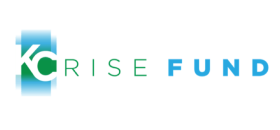 Our $2 million investment in KCRise Fund II helps fund early-stage technology companies in Kansas City. The Fund's investors include local corporations, family firms, and prominent business leaders, all committed to building the future.
Providing critical funding to help historically underinvested neighborhoods throughout the Greater Kansas City region. NRF leverages residents' talents and energy to increase connections and support innovation, resulting in tangible community development.
Partnering with the Urban League of Greater Kansas City to help Black small business owners increase access to capital and improve their financial management.
Hosting community-building events that provide opportunities for residents to connect, linking citizens to resources, and providing home repairs within 10 historically underserved neighborhoods in the heart of Kansas City.
Contact the media desk
Working on a story? Journalists and media are welcome to contact us with inquiries.
Investors
Want to learn more about our approach to ESG? Visit our investor relations website.
Download our report
Read our Corporate Responsibility report to understand all the ways we bring our Purpose to life.
Interested in working with us?
If you're a nonprofit and are interested in working with us, we want to hear from you.