File online.
Premium Online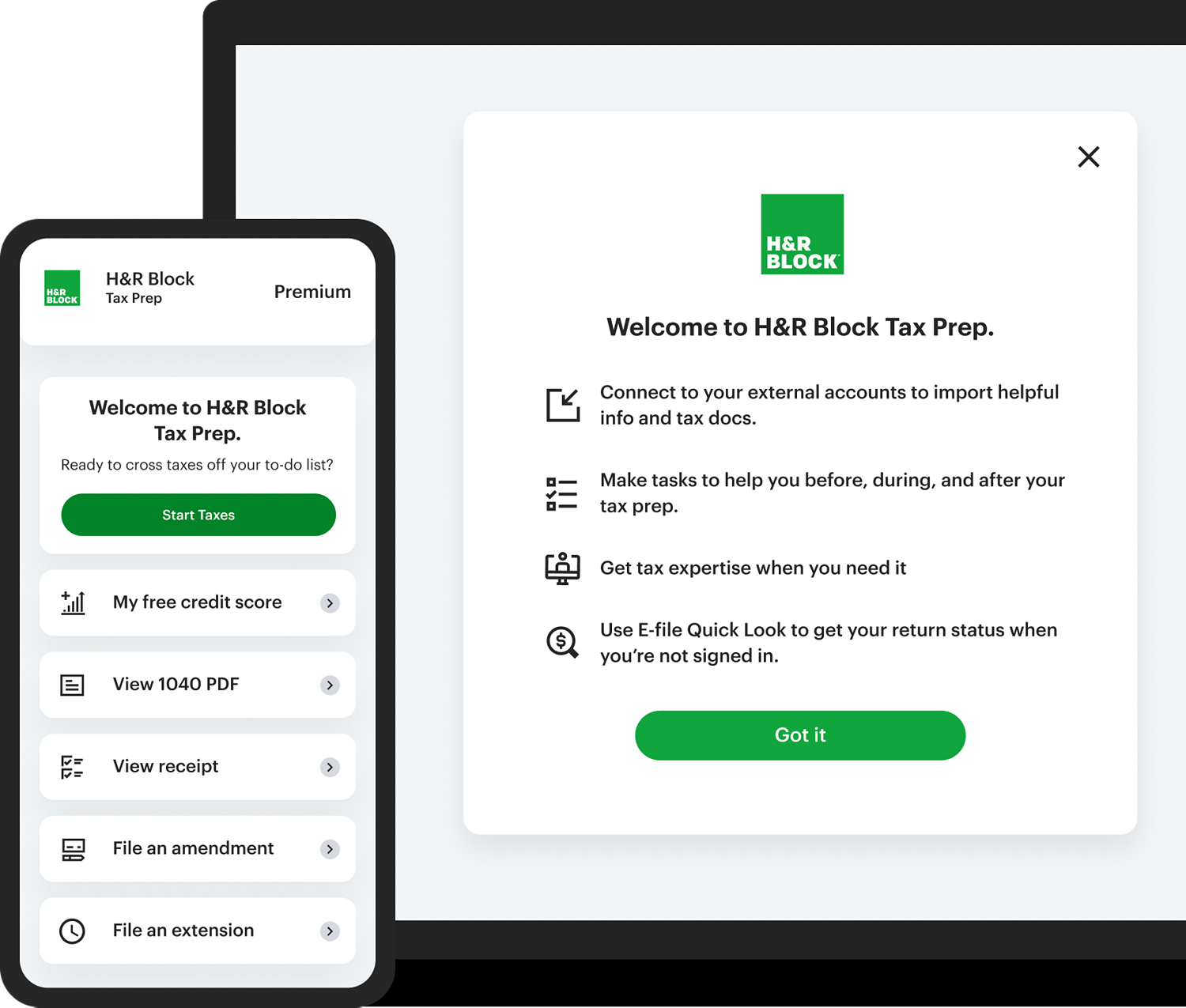 Screen share

On-demand chat and video

Use on any device

Unlimited help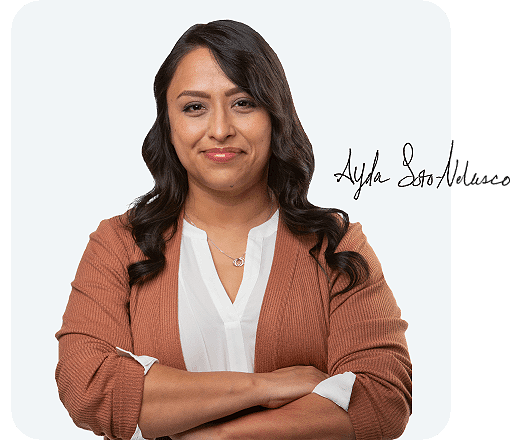 Easy investment reporting
Report things like stock sales and capital gains. We'll also import your investment income info from participating institutions.
Rental property guidance
Enjoy support for reporting royalties or income and expenses from real estate you own and rent.
Easy switching
File with one of the other guys last year? All you need is your tax return from last year to switch. Good choice!
Technical help
Rely on tech support when and where you need it. Chat live or call and get help while you do your taxes online.
Upfront pricing
Our Price Preview feature shows your price as you go, so you'll always know the costs.
Advanced calculators
Use our powerful calculators to help determine numbers for your home sale, as well as gift and inheritance assets.
Crypto is complicated. H&R Block makes it easy.
Do your own taxes with expert help if you need it.
Max Refund Guarantee
You'll get your maximum refund with H&R Block. Find a bigger refund somewhere else? Your tax prep is free.
Audit Support Guarantee
Got an IRS or other tax notice? We'll help you understand how to respond to it — for free! We've got your back.
Accuracy Guarantee
If the software makes an error, we'll reimburse you for any resulting penalties and interest up to a maximum of $10,000.
No Surprise Guarantee
Surprises aren't always good. With H&R Block, you'll get features like audit protection, upfront pricing, and more.
People are talking about H&R Block.
"Very simple and easy to use. If I had known that it was so easy to do it myself I would have been doing my own taxes this entire time. Now that I do know how to file on my own I wouldn't do it any other way."

"Very easy to use and follow. I've used it for the last 5 years and would recommend it to anyone wanting to DIY their income taxes online."

"A+ for HR Block: I've been using HR Block online for 10+ years and always have a good experience. I always feel they are collecting all necessary information from me and digging for details to get my maximum refund."
Easy to efile and get expert help.
The newly designed H&R Block Tax Prep app lets you do your own taxes on any device, with on-demand help from our tax experts if needed*. Import or upload your W-2s with ease, then prep at your own pace. Start for free and get your biggest refund possible, guaranteed.
Limitations apply. Visit our guarantees for more information.
*Additional fees apply for expert tax help.
Meet in an office or via chat, phone, or video. Gather your docs and let your tax pro do the rest. Just review and approve your return.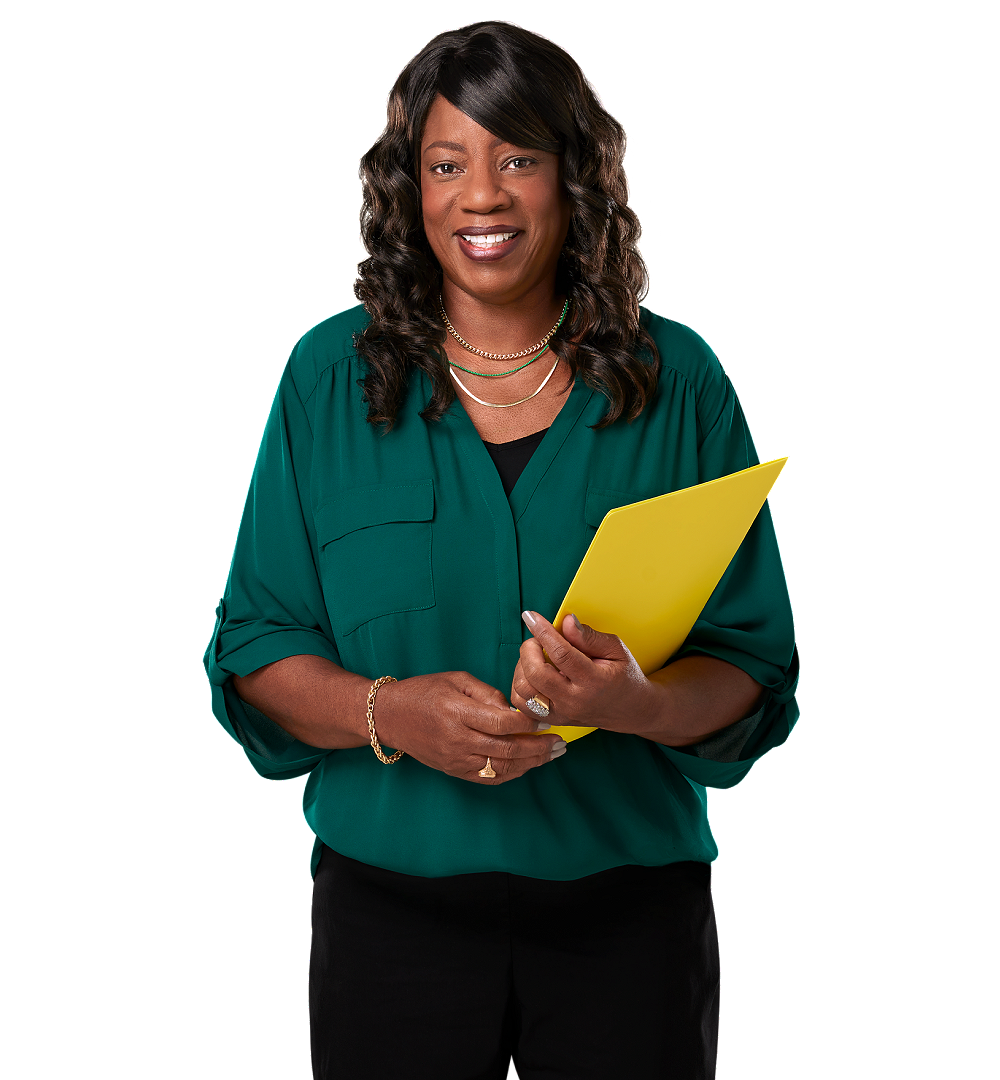 Use your refund to pay for your tax prep.

We can help if you're audited. We're here every step of the way.