File online.
Self-Employed Online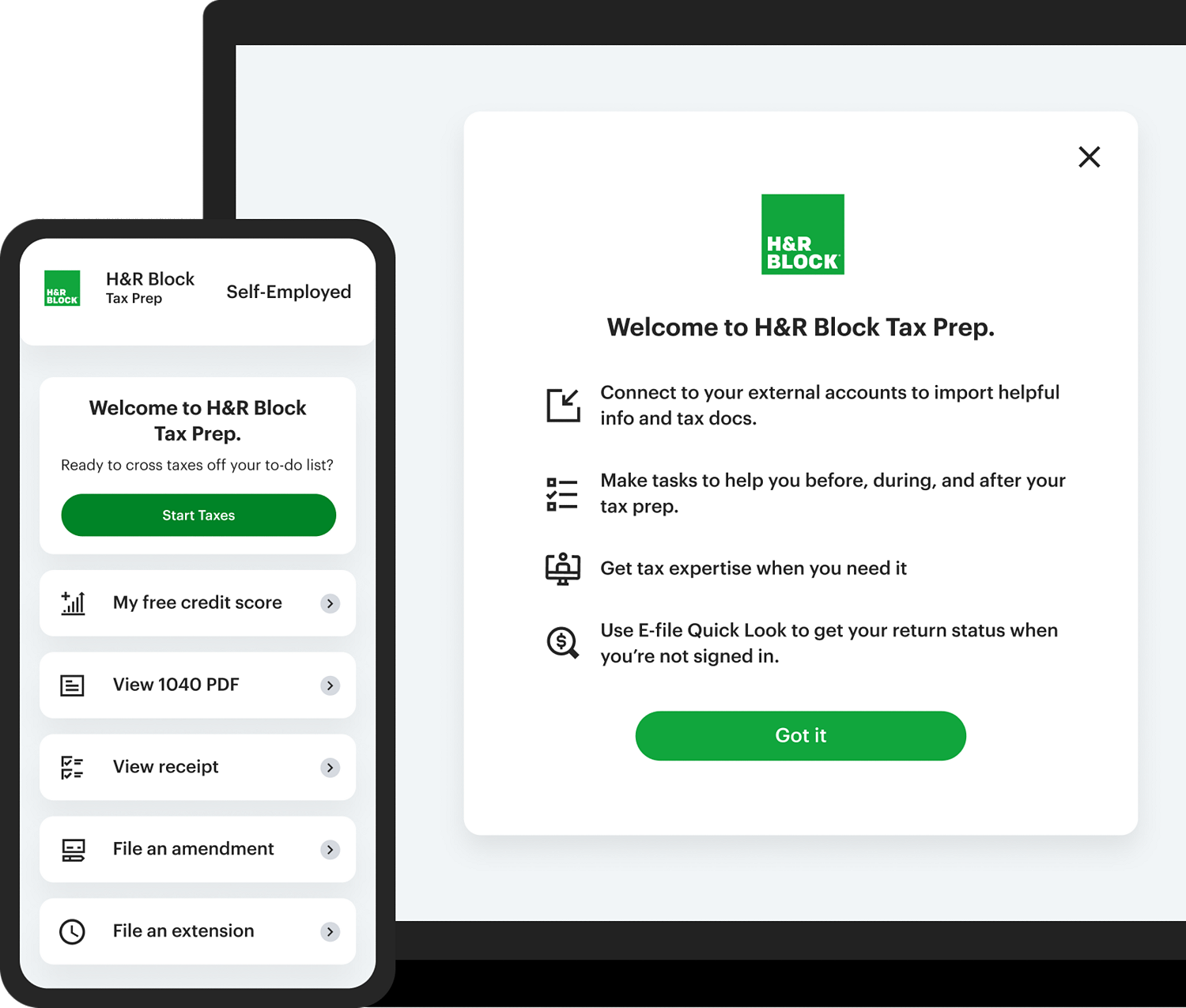 Screen share

On-demand chat and video

Use on any device

Unlimited help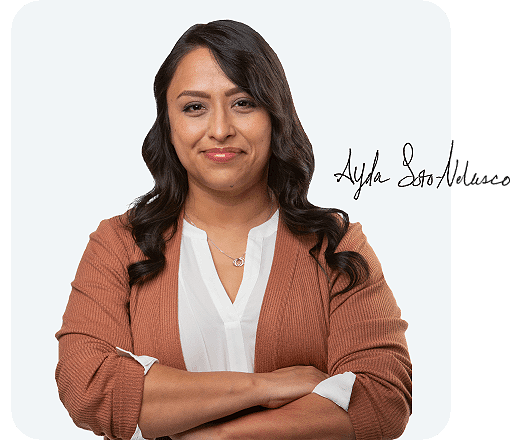 Simple income reporting
Enjoy easy reporting for profits and losses from your businesses. Filing small business taxes online has never been simpler.
Personalized guidance
Let us walk you through industry-specific expenses, giving you the knowledge that you need to save money.
Technical help
Rely on tech support when and where you need it. Chat live or call and get help while you do your taxes online.
Your max refund
Take advantage of every business credit and deduction in the tax code to get your maximum refund every time you file.
Easy Uber import
Bring over all your Uber income (1099-K, 1099-MISC) directly from your Uber driver's account. See? Simple.
Expense tracking
Save money by tracking mileage, business expenses, and receipts all year long. We make it easy, every single time.
Crypto is complicated. H&R Block makes it easy.
Do your own taxes with expert help if you need it.
Max Refund Guarantee
You'll get your maximum refund with H&R Block. Find a bigger refund somewhere else? Your tax prep is free.
Audit Support Guarantee
Got an IRS or other tax notice? We'll help you understand how to respond to it — for free! We've got your back.
Accuracy Guarantee
If the software makes an error, we'll reimburse you for any resulting penalties and interest up to a maximum of $10,000.
No Surprise Guarantee
Surprises aren't always good. With H&R Block, you'll get features like audit protection, upfront pricing, and more.
People are talking about H&R Block.
"Simplicity is great: Very simple to fill out the income and expenses for a small business."

"Stress free guidance: The process is quick and easy. They ask all the questions and take you through step by step."

"Wonderful service!! Cared so much about the security of my account and I'm very appreciative of that. Will definitely look forward to the upcoming year here with the H&R staff."
Easy to efile and get expert help.
The newly designed H&R Block Tax Prep app lets you do your own taxes on any device, with on-demand help from our tax experts if needed*. Import or upload your W-2s with ease, then prep at your own pace. Start for free and get your biggest refund possible, guaranteed.
Limitations apply. Visit our guarantees for more information.
*Additional fees apply for expert tax help.
Gather your docs and let your tax pro do the rest. Just review and approve your return. Meet in an office or via chat, phone, or video.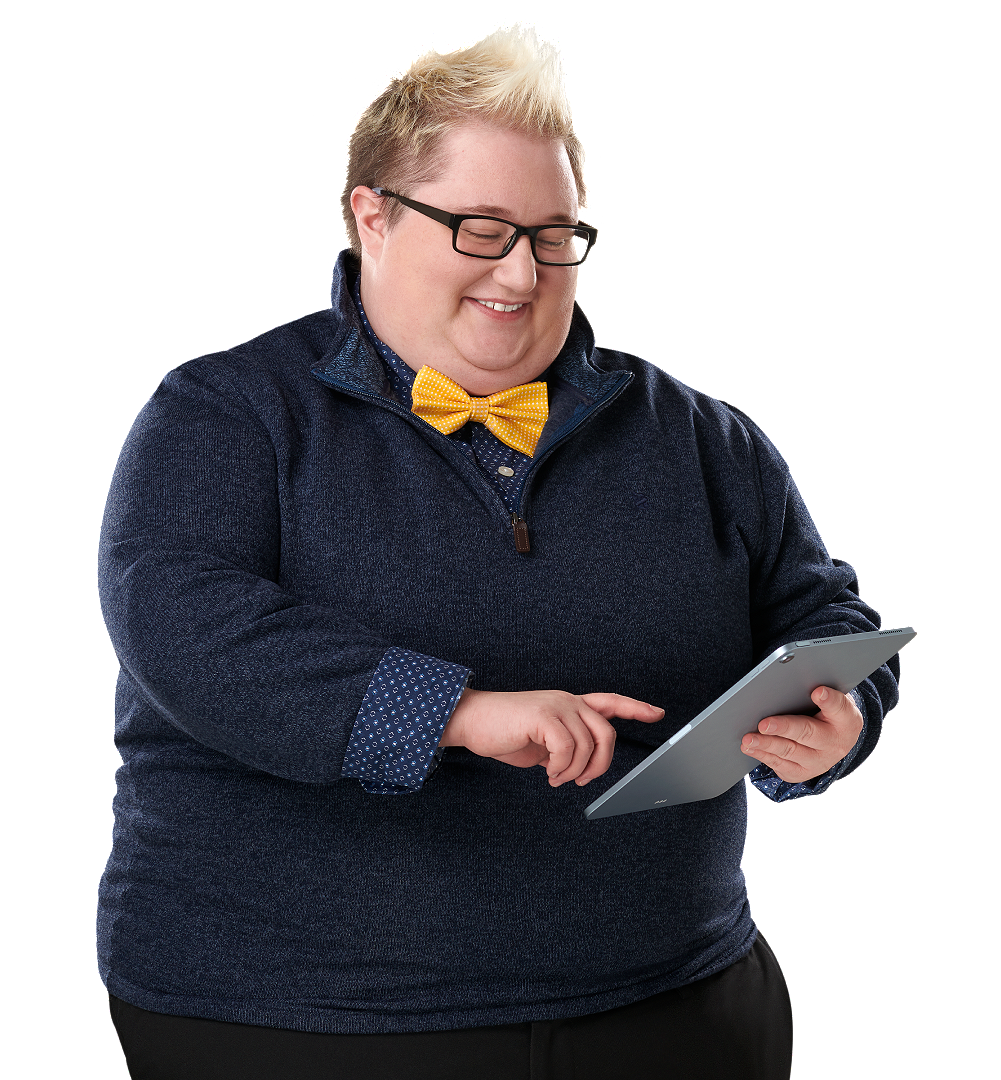 Use your refund to pay for your tax prep.
We can help if you're audited. We're here every step of the way.